In 2018, a cute little kitten named Bowie was left abandoned in Spain. Luckily, he was found by a vet clinic and received the care he needed. It wasn't long until Bowie was adopted by his forever human, Maria Lloret, who instantly fell in love with him. She took him home and gave him the name Bowie, in honor of the famous musician and fellow cat lover, David Bowie. Today, Bowie is living happily ever after.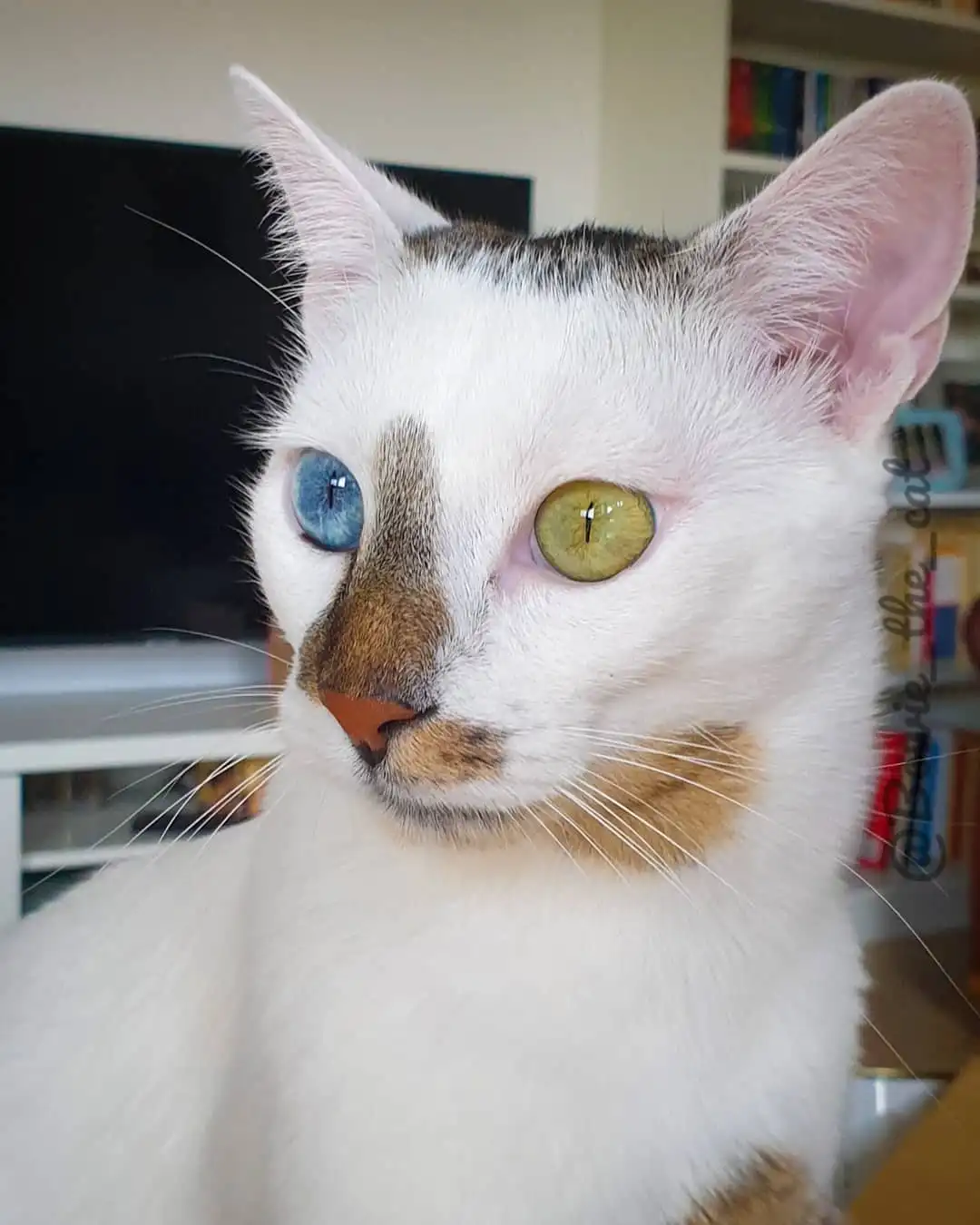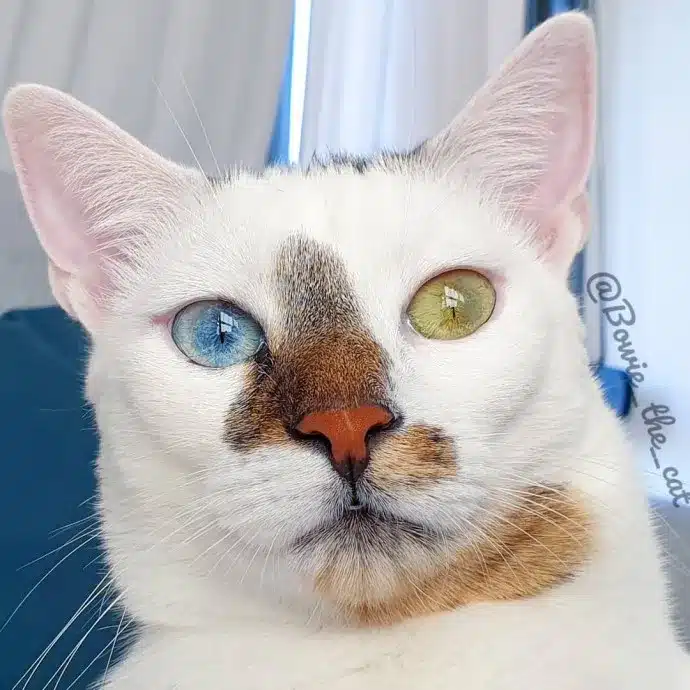 Bowie was given his name due to his stunning and unconventional eyes. Although his left eye was injured, it only added to his distinctive appearance. With mesmerizing green and blue eyes, he effortlessly captivates the camera with his charm. It's safe to say that we absolutely adore him!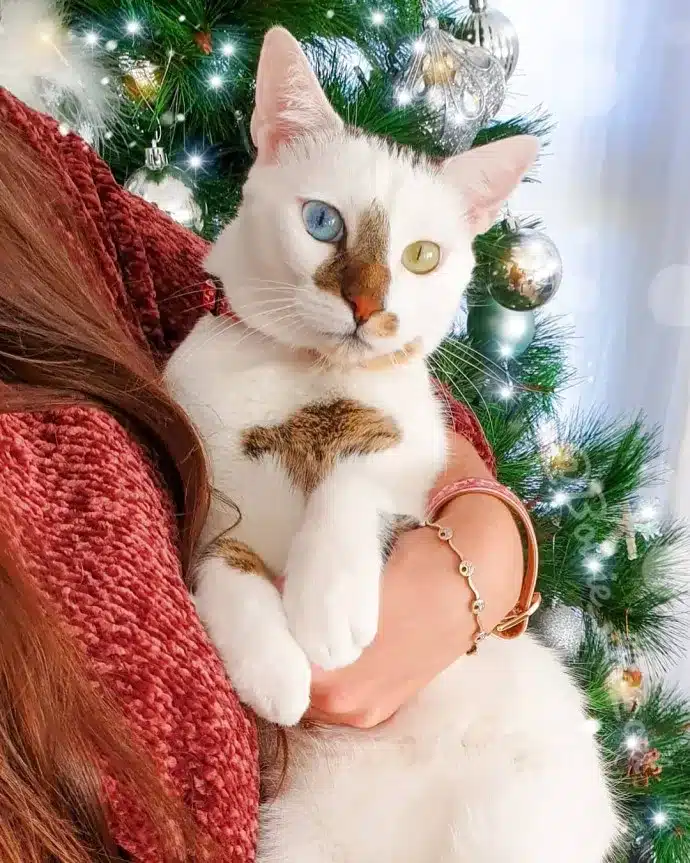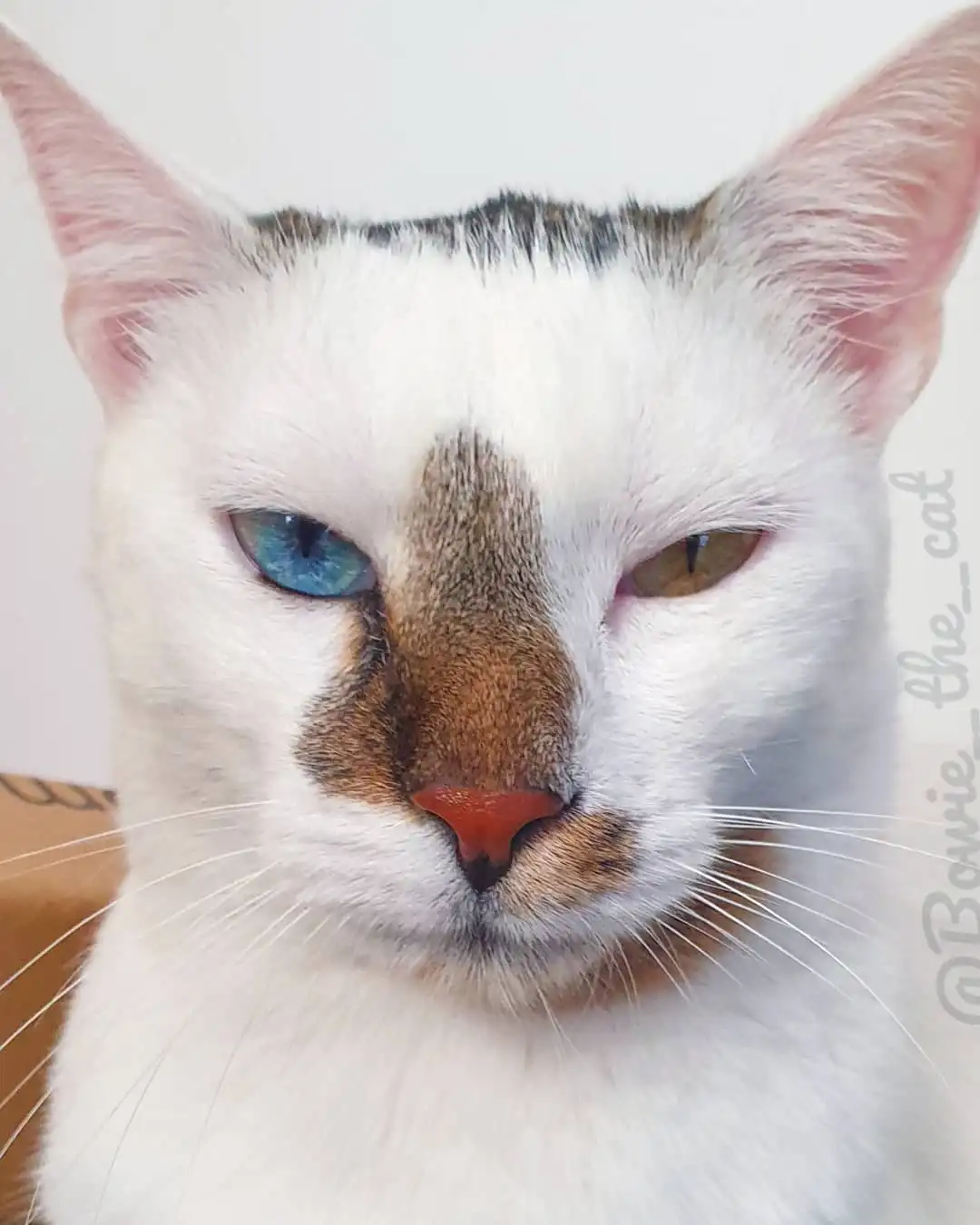 Bowie, a charming feline with an enchanting personality, is the apple of his owner's eye. Capturing his adorable moments on camera is a hobby that his owner, Maria, enjoys indulging in. She started sharing Bowie's pictures online towards the end of 2018. Surprisingly, cat lovers across the globe couldn't help but fall for his captivating two-colored eyes and his sweet yet feisty demeanor.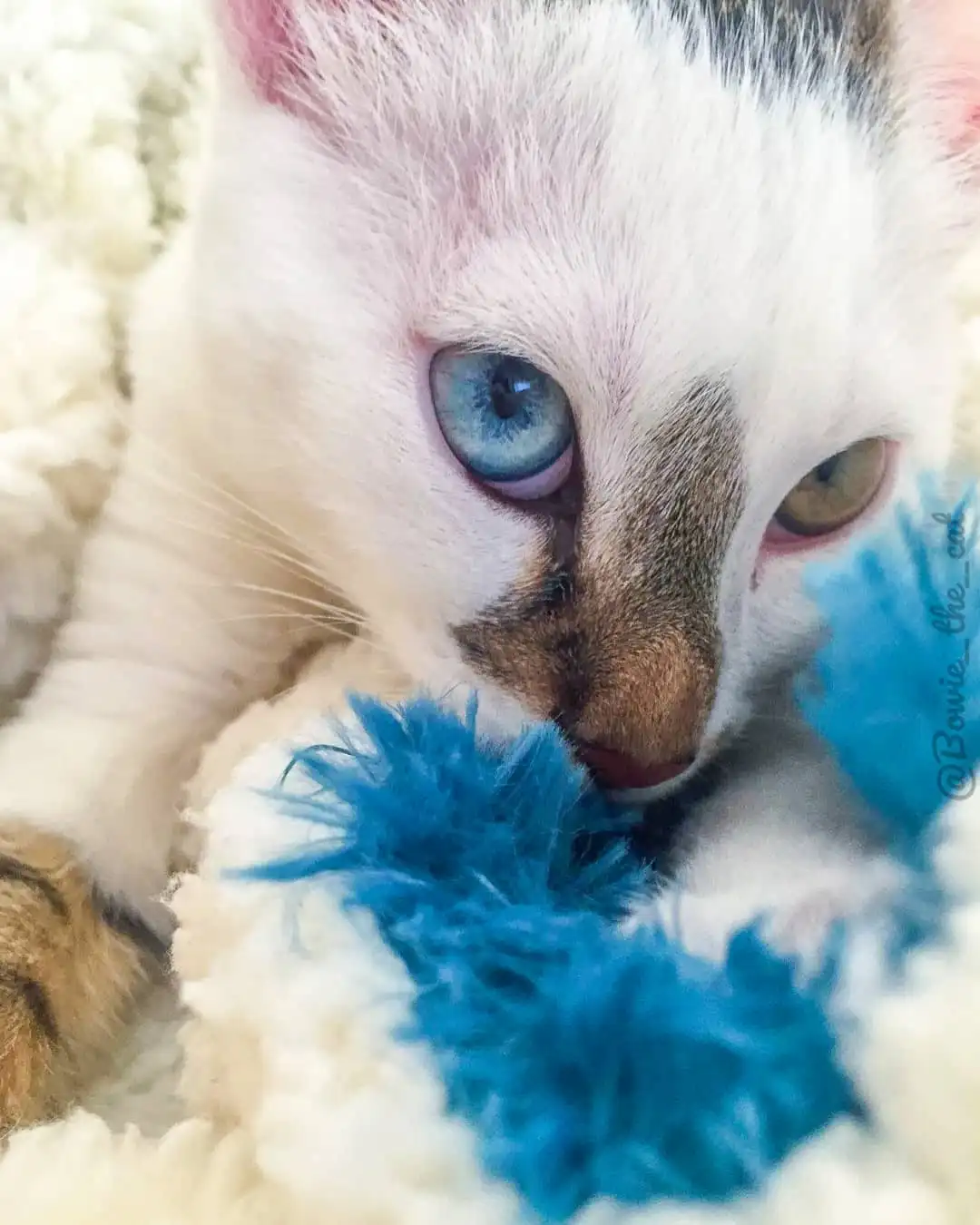 When this stunning Spanish cat behaves well, his owner takes him on exciting and secure trips. Bowie's owner, Maria, runs a blog in Spanish with an English version dedicated to her furry companion. She frequently posts amusing photos of their adventures and recounts stories of their experiences. Bowie's Instagram account has now amassed over 32,000 fans, and his pictures are truly impressive.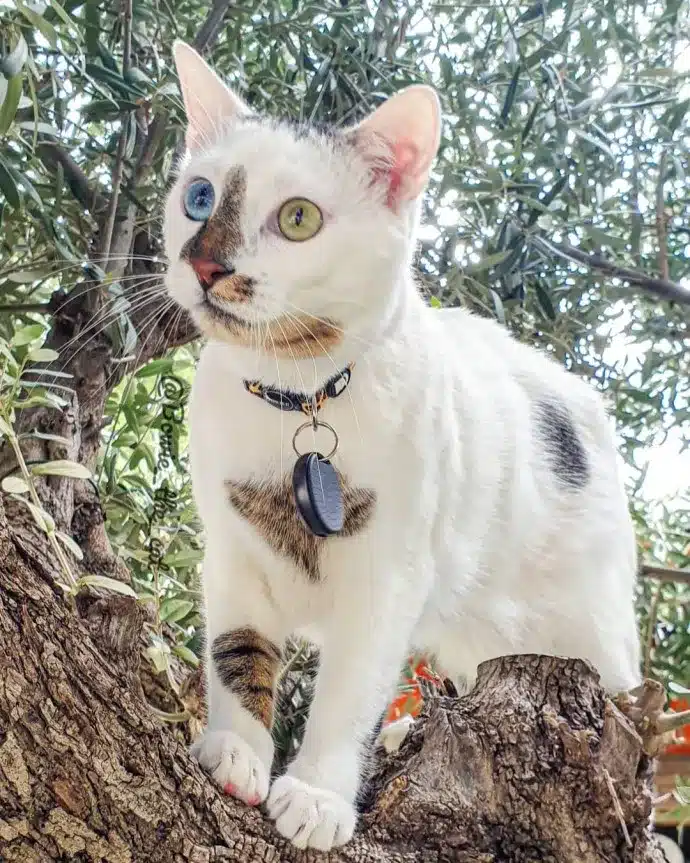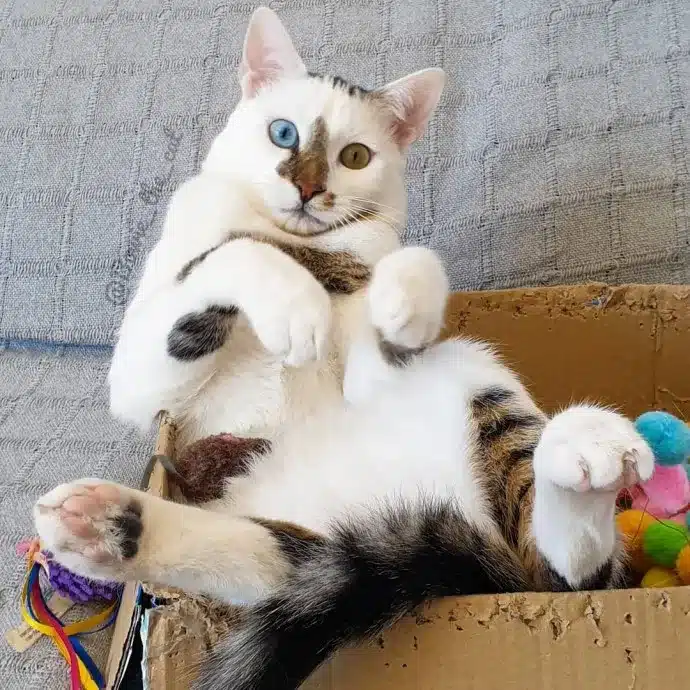 These photos clearly show that Bowie is always up for exploring and never complains. He seems to have a natural talent for posing and making his photos look like they were taken by a professional photographer. It's clear that he was born to be a feline superstar!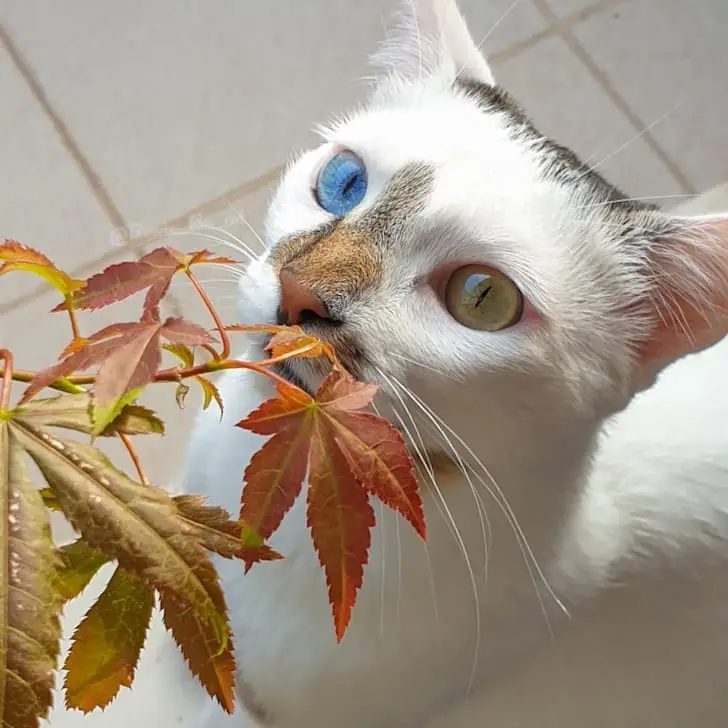 Maria is a strong advocate for animal adoption and believes that by sharing pictures of her furry friend, Bowie, she can spread joy and encourage others to consider adoption over purchasing from pet stores. Her goal is to remind people of the positive impact adoption can have and inspire them to make the choice to "adopt don't shop."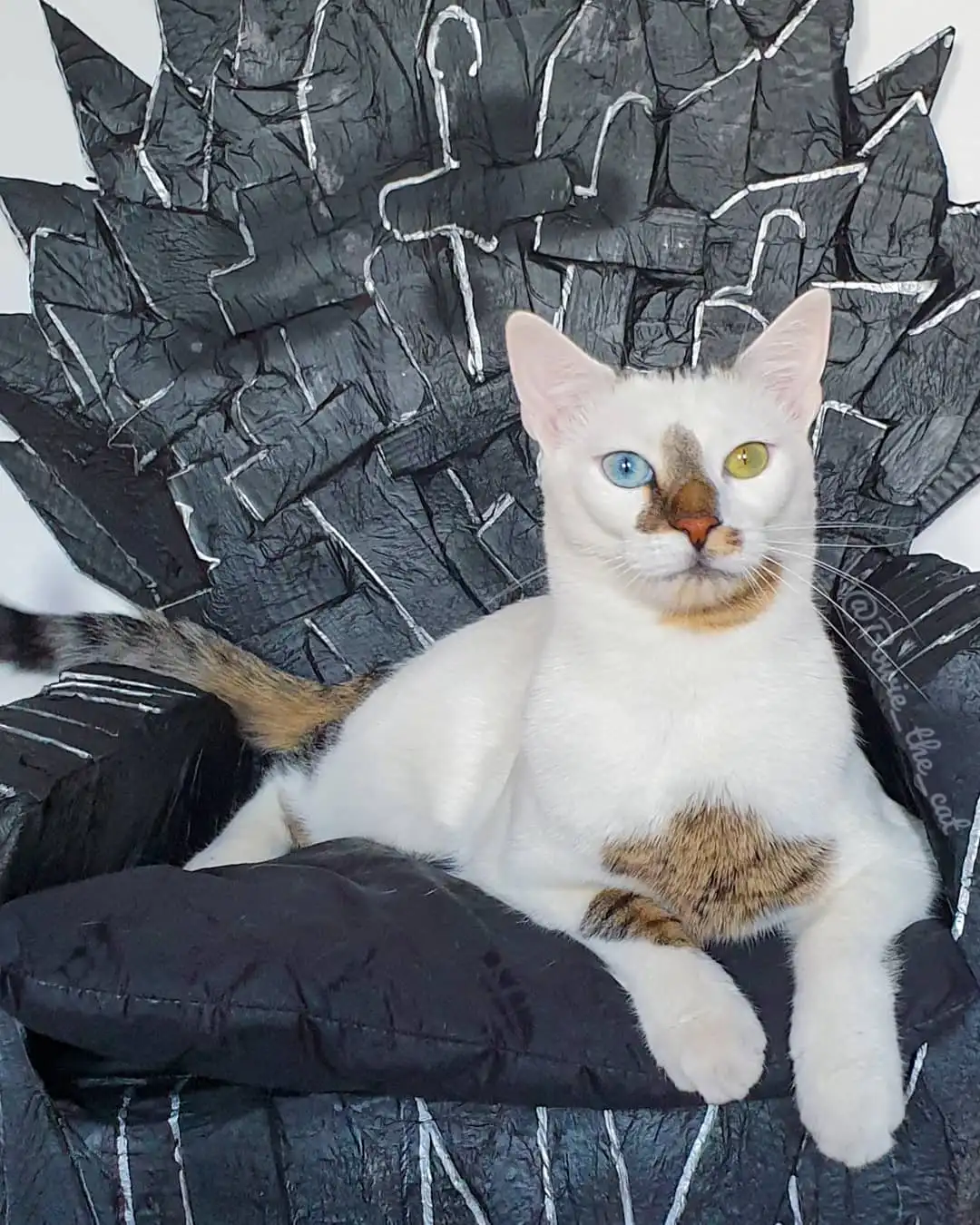 Maria, you're amazing for sharing your cat with everyone. It's so wonderful to see him out there!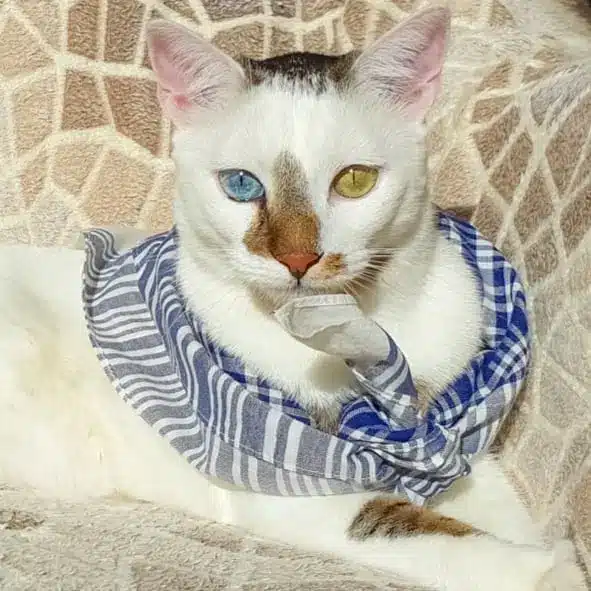 Do you want to feast your eyes on more pictures of this charming little feline? Then why not give him a follow on Instagram or Facebook! Additionally, you might enjoy perusing Bowie the Cat's blog, which is chock-full of adorable and amusing snapshots of this delightful kitty.