Meet Setsu-chan, the adorable feline owned by Japanese illustrator Mino. While he is undeniably cute when he's awake with his white fur and captivating blue eyes, his sleeping face is a different story. In fact, it resembles that of a zombie! Setsu-chan has become quite the online sensation, with his owner sharing pictures of him on Twitter. He even made an appearance on Japanese television and is now featured in a book titled The Most Awful Sleeping Face in Japan: The Unparallelled Beautiful Cat Setsu-chan, which is expected to be a go-to text for veterinary studies worldwide. Head over to Mino's Twitter page for more photos and information about this lovable feline!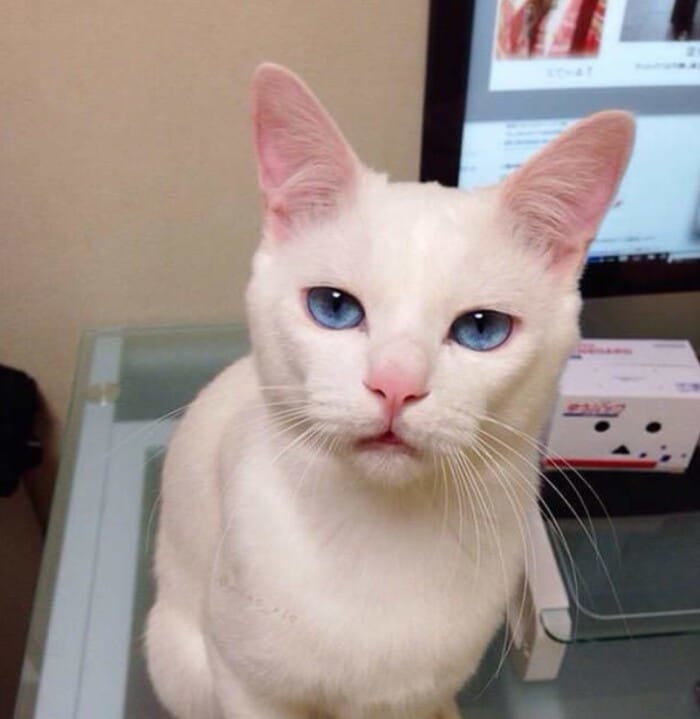 When the little one is awake, he looks adorable. However, his appearance changes drastically when he falls asleep and becomes unappealing.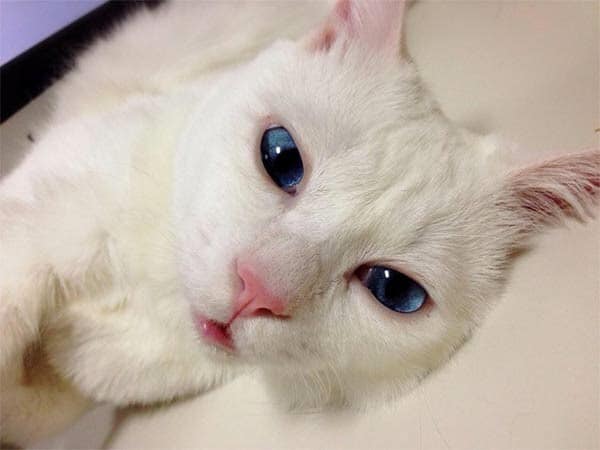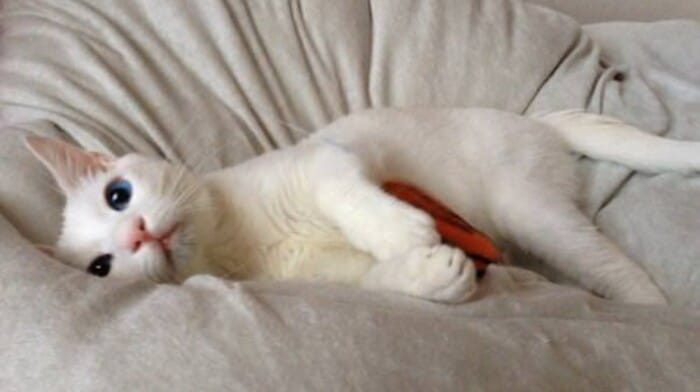 When he's up and about, he's a real looker with his pristine white coat and captivating blue eyes.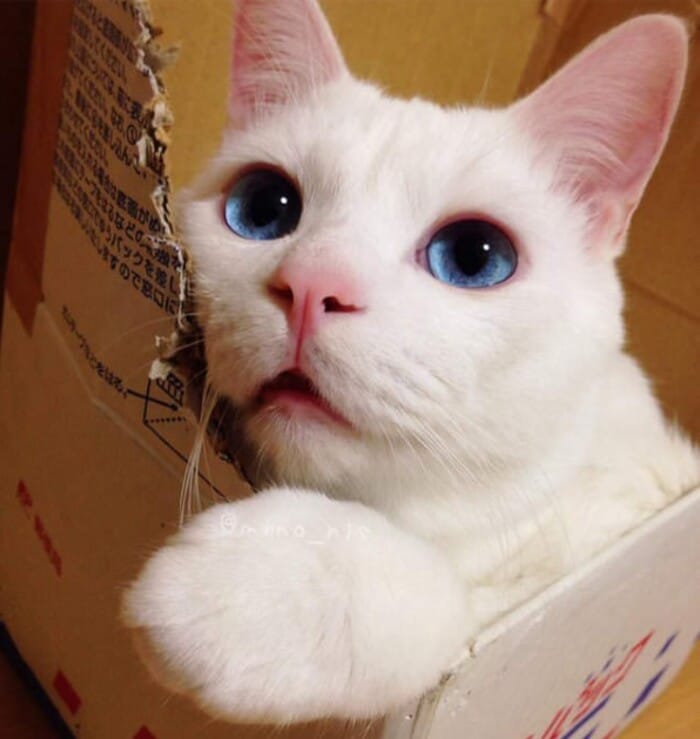 However, as soon as the cat dozes off, the situation transforms from being charming to incredibly charming yet awkward. The appearance of the snoozing kitty resembles that of a zombie.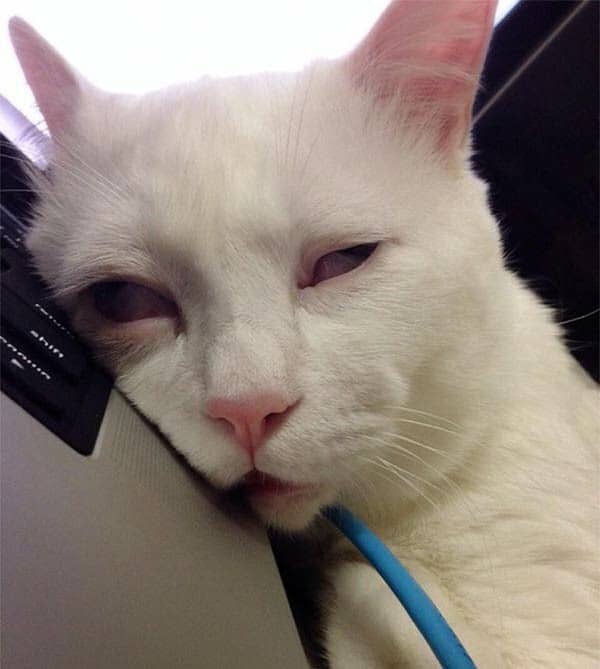 The internet sensation known as the "silly sleeper" gained popularity after his owner began sharing pictures of him on Twitter.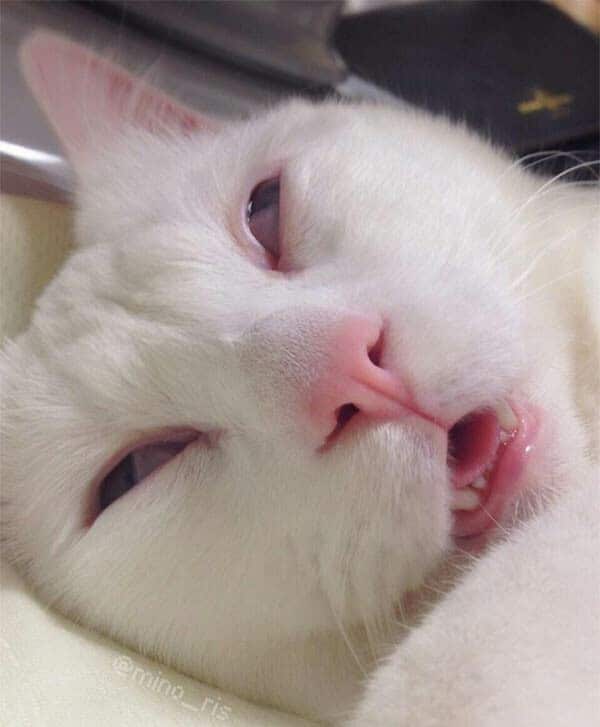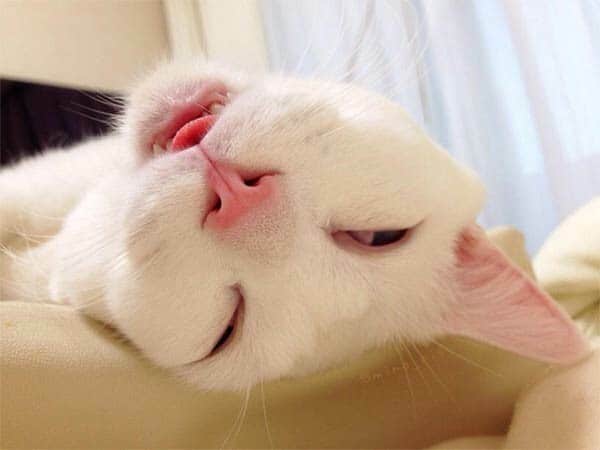 Setsu-chan gained popularity in Japan and was even showcased on Japanese television. The feline also made an appearance in a book titled "The Most Terrible Sleeping Face in Japan: The Exceptionally Stunning Cat Setsu-chan."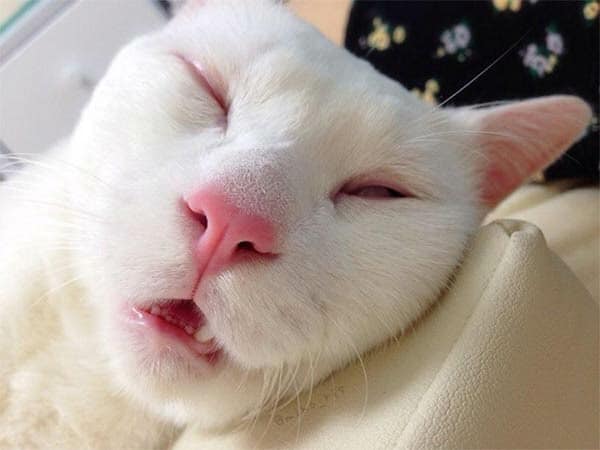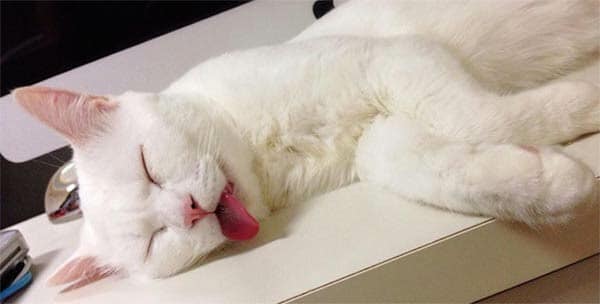 Additional images of Setsu-chan and further details regarding the book can be discovered on Mino's Twitter account.