The start of spring in southwestern Iceland was marked by an unexpected eruption of a long-dormant volcano. This rare event, after almost eight centuries, has drawn the attention of many curious tourists and scientists to the Reykjanes Peninsula. The spellbinding sights of flowing lava, scorching terrain, and enigmatic cloud formations have become a popular destination for adventure seekers and researchers.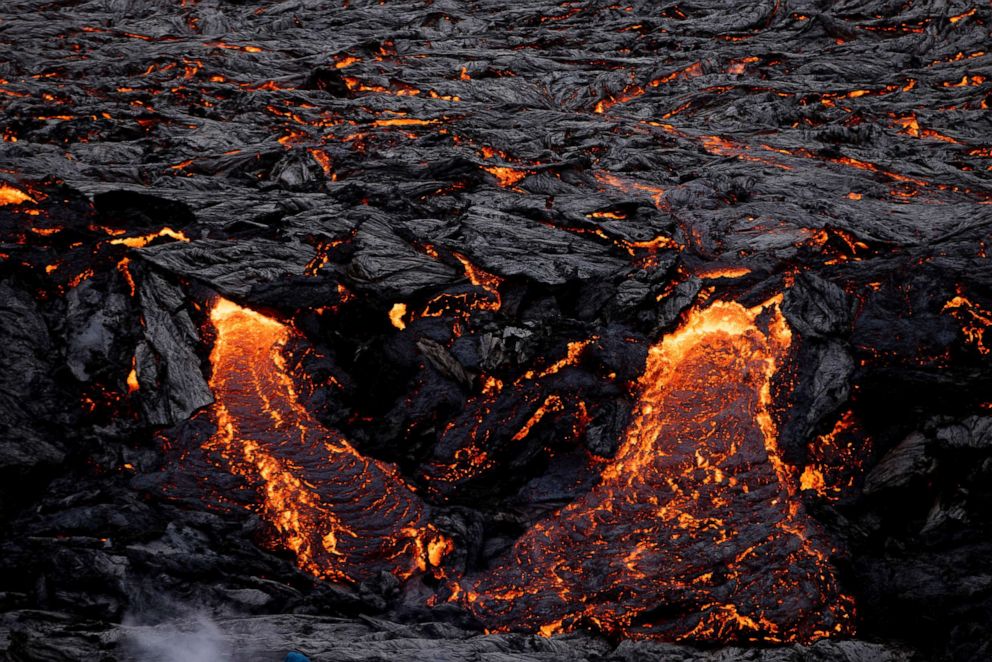 The volcanic eruption near Reykjavik in Iceland is still ongoing, as lava slowly oozes from the site. Despite occurring on Friday, the initial eruption was not considered a major threat to nearby residents, as it took place three miles inland from the coast. The Icelandic Meteorological Office confirmed that the eruption was triggered by a series of earthquakes in the area over the past few weeks. On Saturday, the region continued to experience seismic activity, with over 500 earthquakes recorded. The strongest quake had a magnitude of 2.8, according to the meteorological office.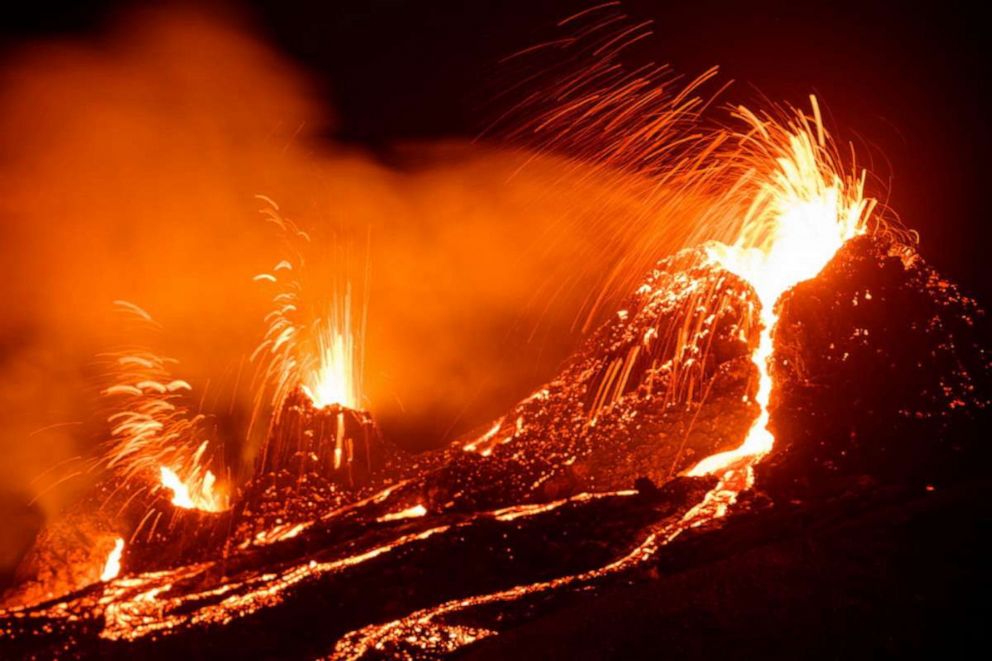 Over the weekend, many people flocked to the Geldingadalur volcano in Iceland to witness the spectacular lava flows from a safe distance. Some enthusiasts even took pictures and recorded drone videos of the breathtaking scene. One daredevil went as far as cooking hot dogs on the hot terrain near the eruption site. Despite the warning from the Icelandic Meteorological Office about potential dangers, visitors were directed to a guide from the Icelandic Travel Association with tips on how to hike and view the eruption safely.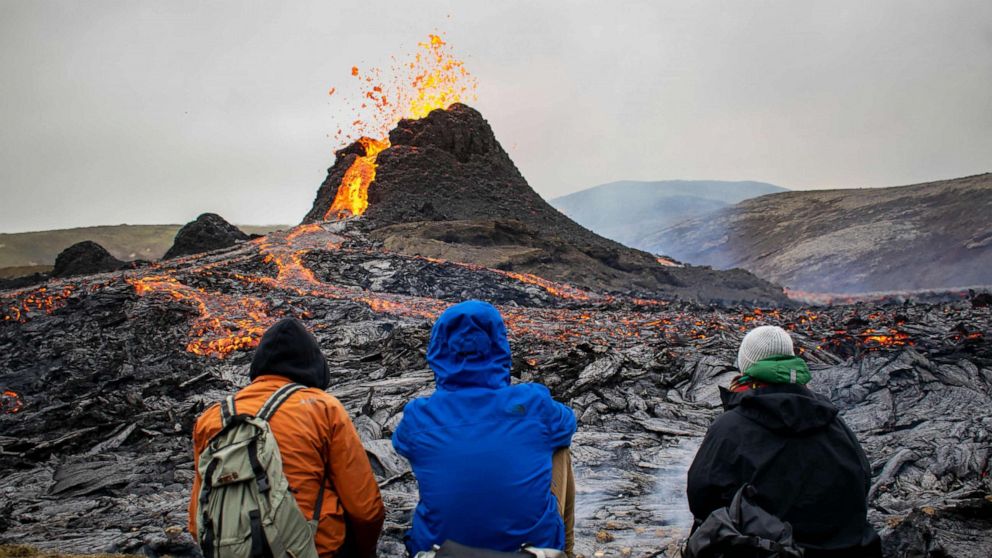 Over the past weekend, rescue teams were dispatched to help hikers who lost their way while observing the lava flowing from the Fagradalsfjall volcano near Reykjavik in Iceland. As a result of the incident, one person had to be hospitalized for their injuries. However, meteorological officials have stated that there is no immediate danger to air quality or flight schedules, but they will continue to monitor the situation closely.