Our furry pals are clever, loving, and encouraging creatures that eagerly tag along with us on all sorts of escapades. They enjoy being by our side and taking part in our activities, which helps establish a stronger bond between us. Meet Kenai and Kono, two adorable canines featured in this post, who recently assisted their dad and little sister in recreating a famous scene from "The Lion King." Their participation not only made the experience more enjoyable, but also reinforced the connection they share with their human companions.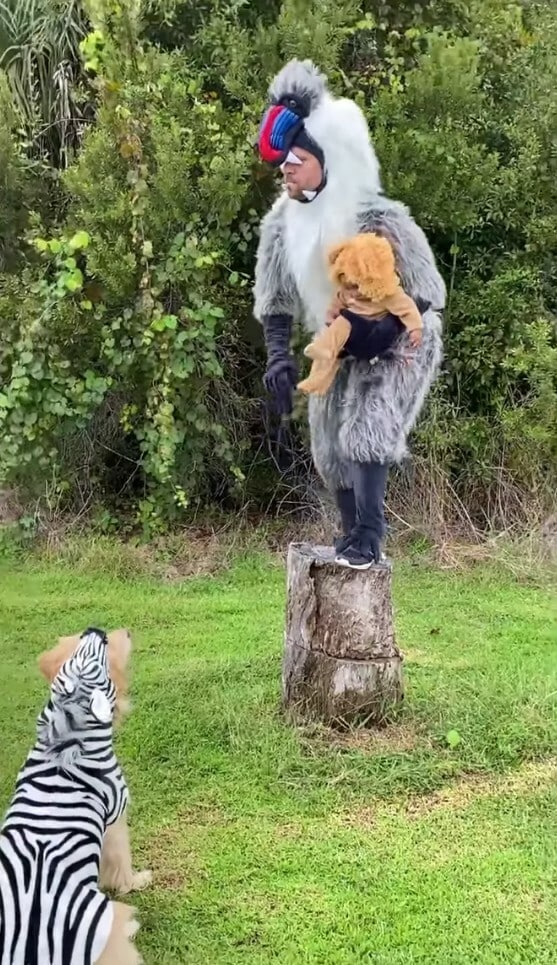 Mandi and Jeremy Johnson, who work as professional dog trainers, have two lovely dogs named Kenai and Kono. The furry companions currently reside with their doting parents in the sunny state of Florida. These adorable canines are undoubtedly cherished members of the family, receiving plenty of affection and attention.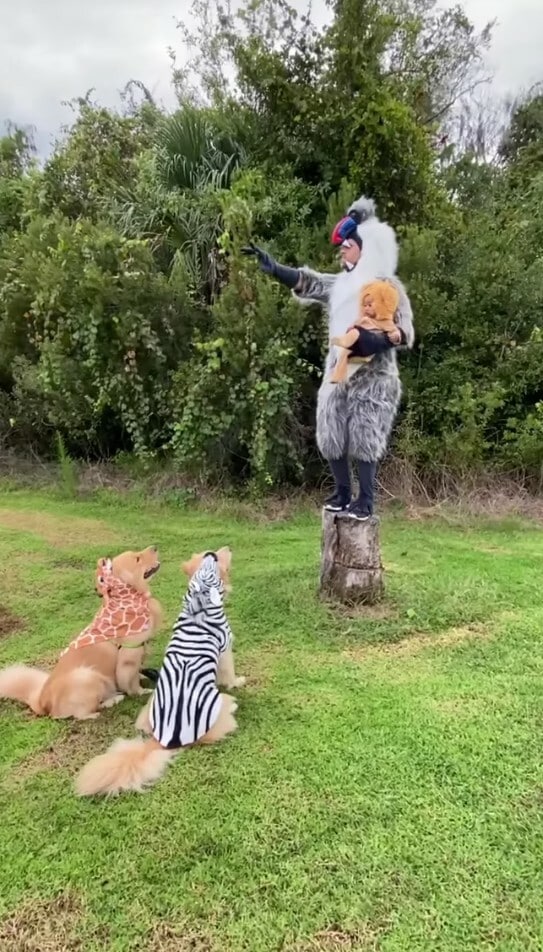 Not long ago, a new addition to their household arrived – a cute little sister named Malia. In celebration of this special moment, Jemery took it upon himself to recreate the unforgettable scene from "The Lion King" featuring Simba and Rafiki.
Jeremy didn't have to persuade Kenai and Kono for too long when he asked for their assistance in the scene. They eagerly agreed to take on the roles of Jemery's animal admirers and were excited to be a part of it.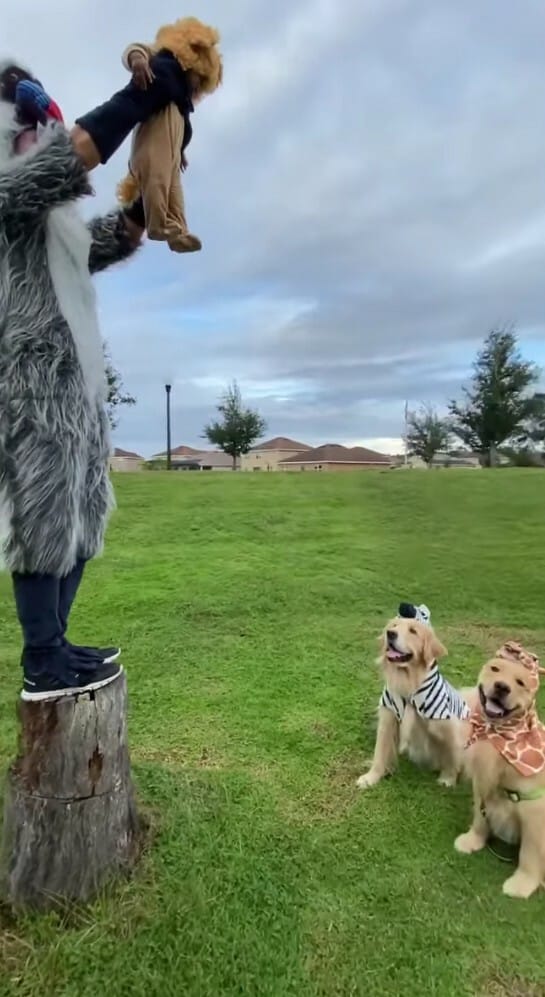 Jeremy shared with The Dodo that recreating "The Lion King" was always something they had wanted to do once they had a child, and now they finally had the opportunity. You can see their delightful rendition for yourself. It was the perfect way to announce the arrival of their baby girl, and it has created a beautiful bond between the trio of Kenai, Kono, and Malia. Growing up together, they will undoubtedly have countless priceless experiences.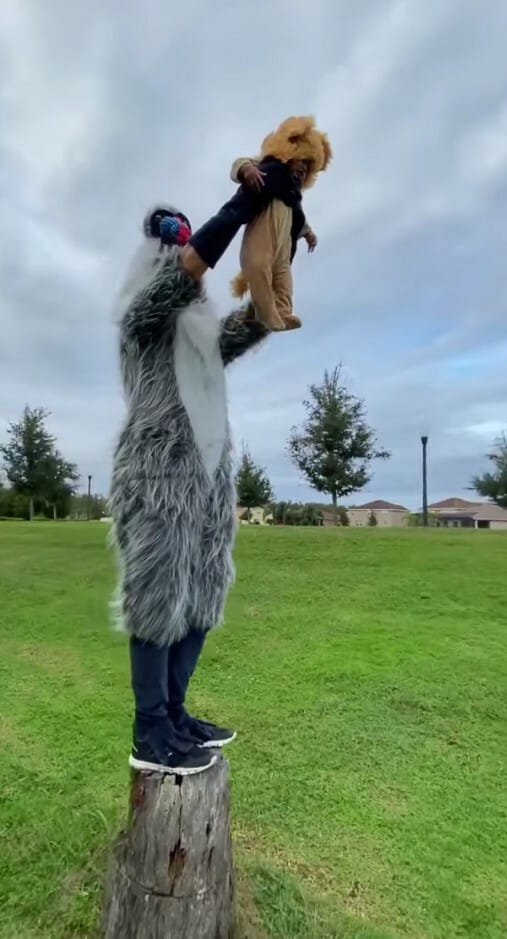 Do you find this story delightful? If so, feel free to spread it among your loved ones. After all, cute and enjoyable things are meant to be shared, don't you agree?