A cat spent the early part of his life wandering the streets until a compassionate woman offered him a chance to thrive.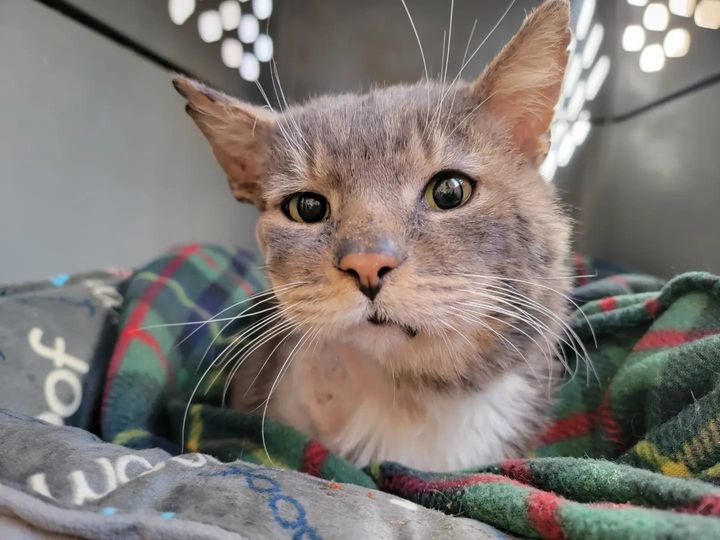 When Danni arrived at Hearthside Cats, a non-profit organization that rescues felines with the help of volunteers, the poor cat was in an awful state. He suffered from several health issues and had a severe wound on his face. Even though he was thought to be a feral cat at first, his eyes gave away his yearning for love and affection. One of the members at Hearthside Cats, Ashley Anderson, confirmed this when she interacted with Danni. He displayed a friendly nature by rubbing himself against her crate.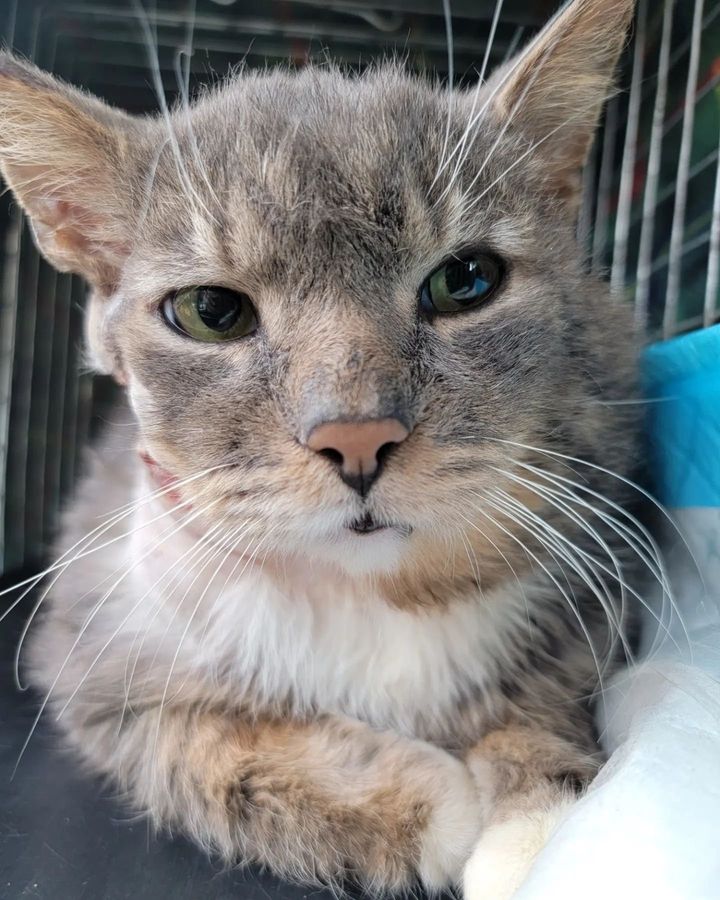 A group of kind-hearted veterinarians stumbled upon Danni, who had a severe injury on his face. They treated him by cleaning up the damaged tissues, and then Ashley took him in to her home so he could recover in a comfortable environment and gradually learn to trust humans again. Thanks to Ashley's abundant care, patience, and love, Danni's outlook improved significantly, and he started to seek out more physical interaction.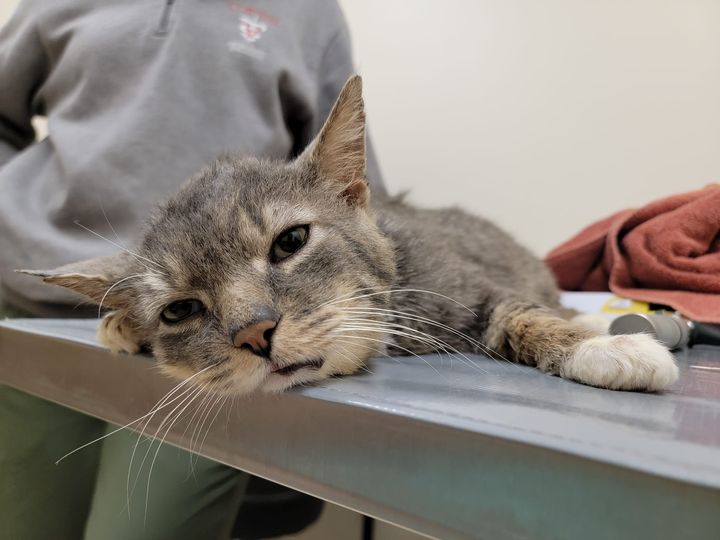 At first, he was scared, but he quickly settled in once he realized that Hearthside Cats was a secure place. Danni's warm embrace brought him great happiness, and he no longer had to worry about feeling frightened. With a five-week antibiotic therapy, he recovered nicely from his wound. He also gained some weight and eliminated his ear infections over time.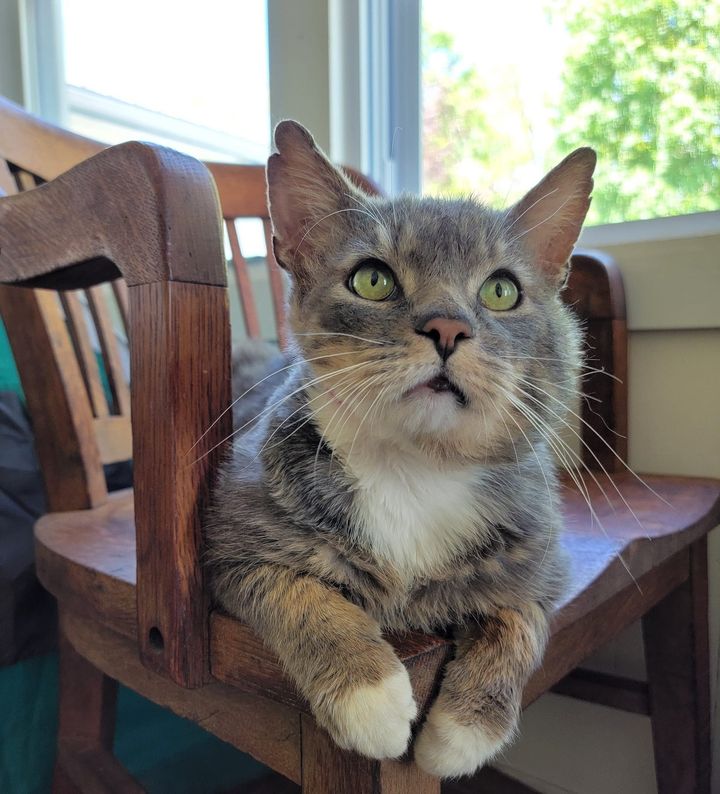 Danni, a cat living at Hearthside Cats and diagnosed with FIV, has impressed everyone with his incredible recovery. Despite initial thoughts that surgery was necessary, Danni's wound has healed remarkably well. He has also found comfort in snuggling up with his foster mom and taking peaceful naps. Danni is a very affectionate cat and loves to keep laps occupied whenever he's around.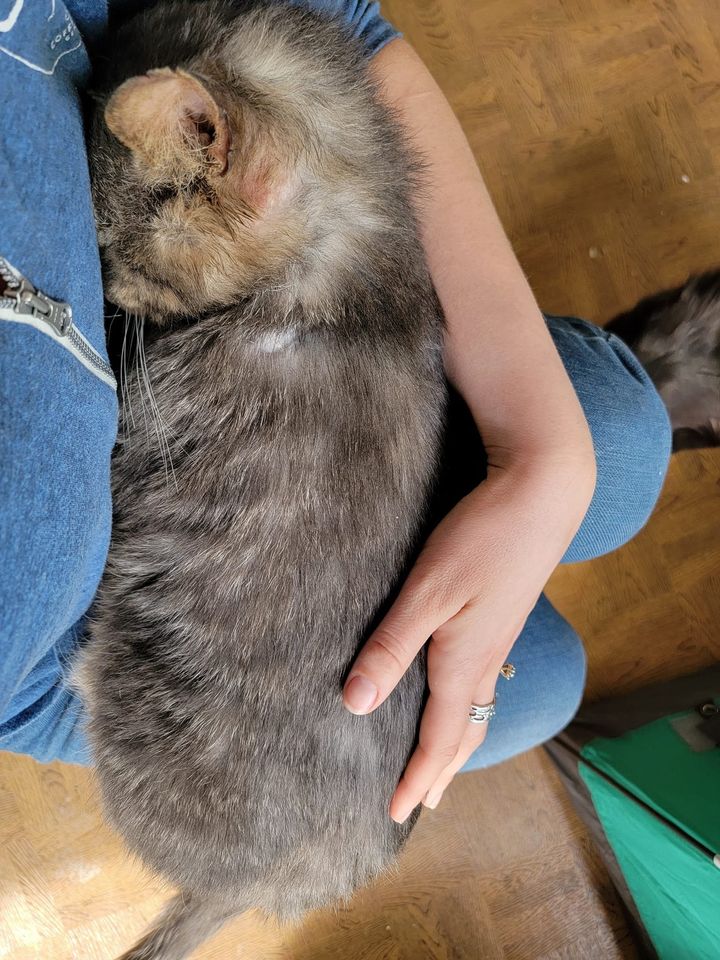 Hearthside Cats reported that Danni, who used to be a timid feline, has turned into a lap cat that's all business. Although there were some initial concerns that Danni was wild, it turned out that all he needed was time and understanding to acclimate to the indoors and recognize that he was safe. In a matter of months, Danni made a complete turnaround and is now the ultimate cuddle buddy who showers his human companions with affectionate gestures like kisses and head-butts.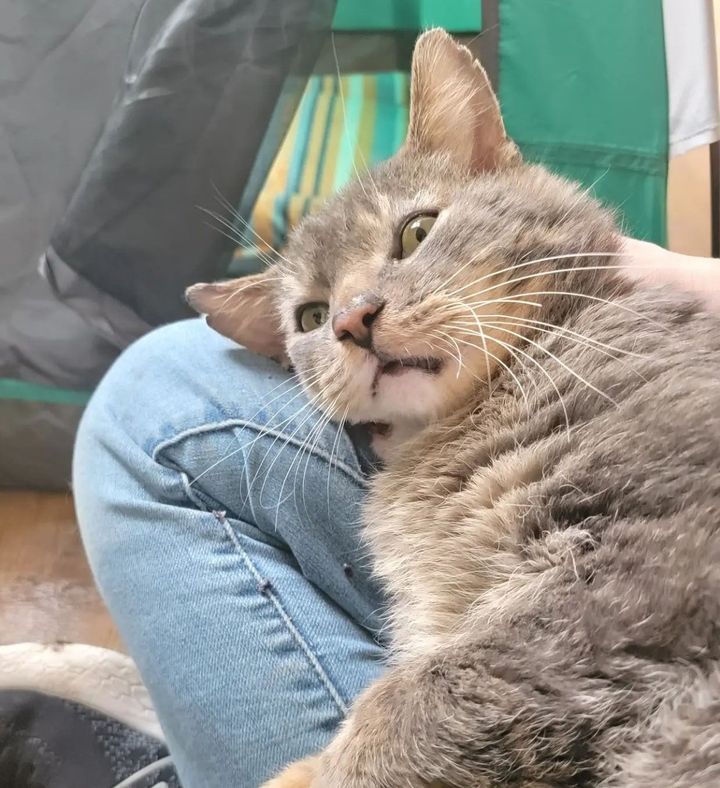 Danni's tale at Hearthside Cats is one of recovery and rediscovery. This cute feline is making a gradual comeback as his gorgeous fur reemerges while showcasing his charming personality. A master of snuggling on laps, Danni has transformed into a lap cat extraordinaire. He's a kind and affectionate animal who loves to shower his human friends with love. Unlike some cats, Danni prefers giving love instead of starting confrontations.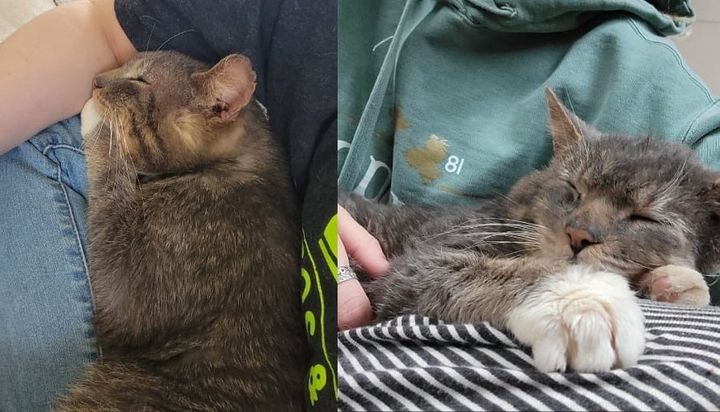 Danni has a penchant for curling up on laps, even if they are unoccupied. Hearthside Cats acknowledges that cats like Danni tend to be neglected, which is unfortunate because they possess the ability to provide immense love and appreciation for being given a second chance at life. It would be wonderful if everyone recognized how deserving these felines are of a loving, permanent home.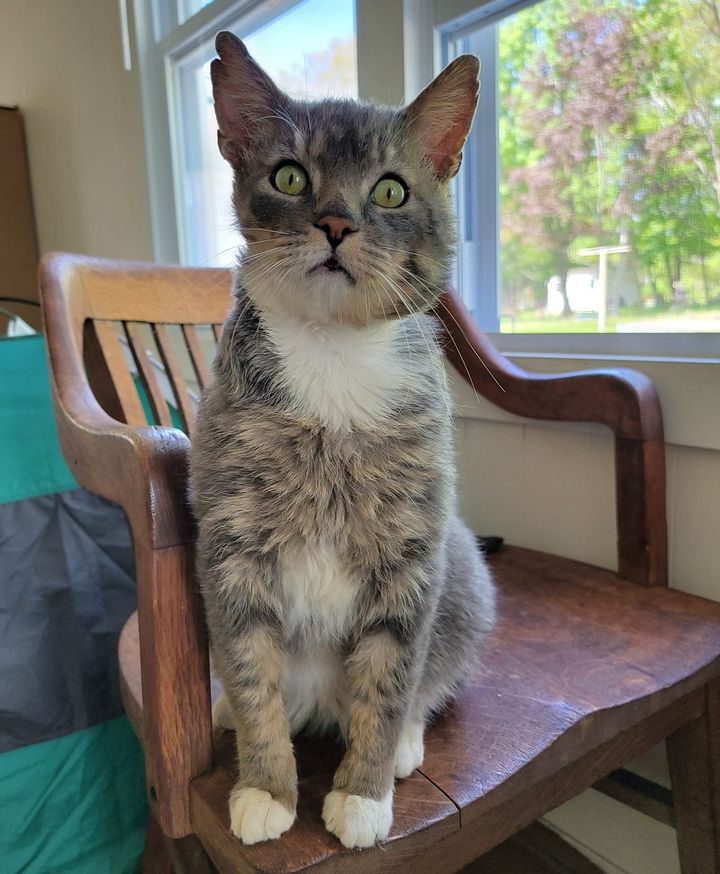 Say hello to Danni, a charming two-year-old kitty who has only recently become accustomed to indoor living. He loves nothing more than snuggling up with his humans, but he's eagerly awaiting his next adventure—finding a loving and devoted forever home where he can be pampered and adored.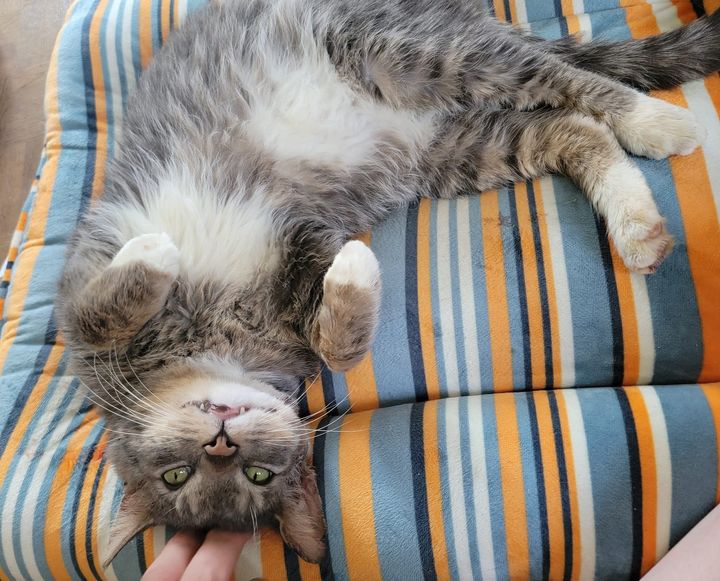 Hearthside Cats has some amazing news to share! The adorable cat who previously lost his facial fur has now fully regrown it. The entire team is overjoyed and thankful that he has not only recovered physically but also emotionally. They strongly believe that his ideal forever home is out there, waiting for him to be adopted.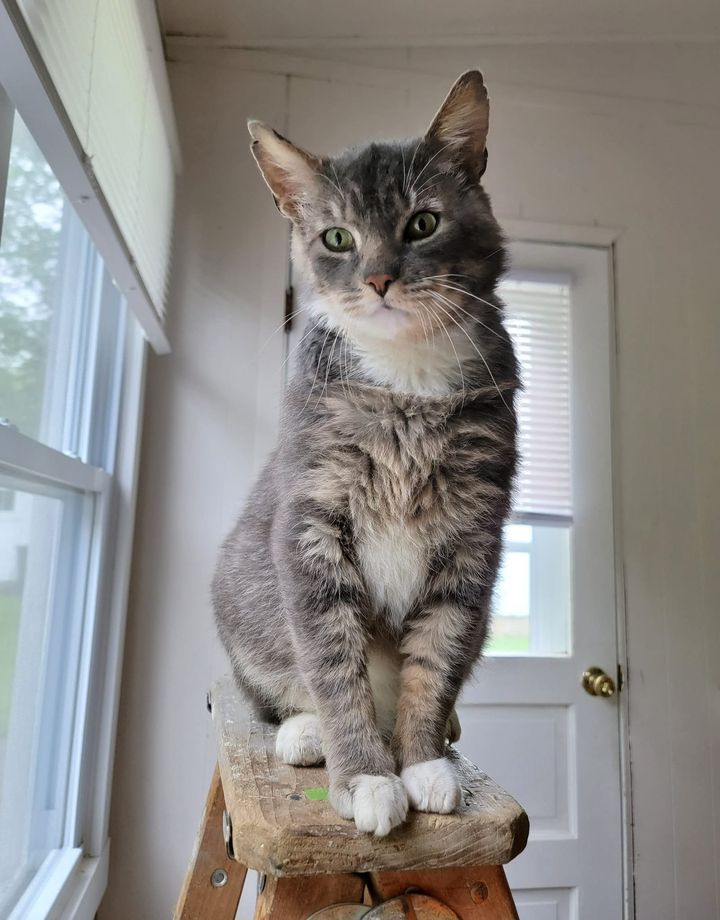 Witness the incredible transformation of Danni.